My band and I are available to perform at parties, functions and weddings. Weddings, in particular seem to be popular, as most of my songs are love songs, but the rock influence makes them good for parties, too. Covers can be learned upon request. Prices are exclusive of equipment hire.
It's your show, so the song choice and set structure are completely upto you, but playlists that have worked well are suggested here:
Solo
I can perform my covers and originals to high quality backing tracks. $125 per set (approx. 35mins).
Set 1 (EP1):
Be This Way
How You Make Me Feel
Never Learn
I Just…
Ordinary Girl (this song comes with a surprise ending when I do it with the band….)
Acoustic Duet
My regular playing partner, Raymund Shek, and I perform the playlist on acoustic guitars for a more organic feel.
$150 per set (approx. 35mins).
Set 2 (EP2):
Gonna Be There
Beautiful Thing
Can't Wait
All I Want to Say
Pretence
Better Than This
The Full Band
My full complement of professional musicians -drums, 2 guitarists, bass and keyboards give a complete sound, capable of serene ambience and also rocking the party.
$500 per set (approx. 35mins).
Set 3 (Party Covers):
Breakfast at Tiffanys (Deep Blue Something)
Zephyr Song (Red Hot Chili Peppers)
Mr Brightside (The Killers)
Use Somebody (The Kings of Leon)
Superstition (Stevie Wonder)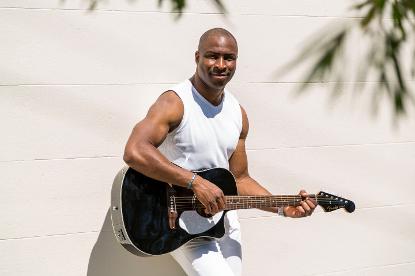 Set 4 (Romantic Covers):
My Girl (The Temptations)
Better Together (Jack Johnson)
Stuck on You (Lionel Ritchie)
Your Song (Elton John)
Yellow (Coldplay)